The hunt for "Dr. Superschreck " has been opened on Wednesday, 12 July 2017.
He is constantly making new disasters: fire, power failure, accidents. "Dr. Superschreck "is a true villain.
But he has got opponents: Max and Flocke do everything to prevent the planned malice.
Since today, they have been supported by all the children who play the online adventure game "Jagd auf Dr. Superschreck " in Germany. Austria and Romania will follow soon with updating their existing games.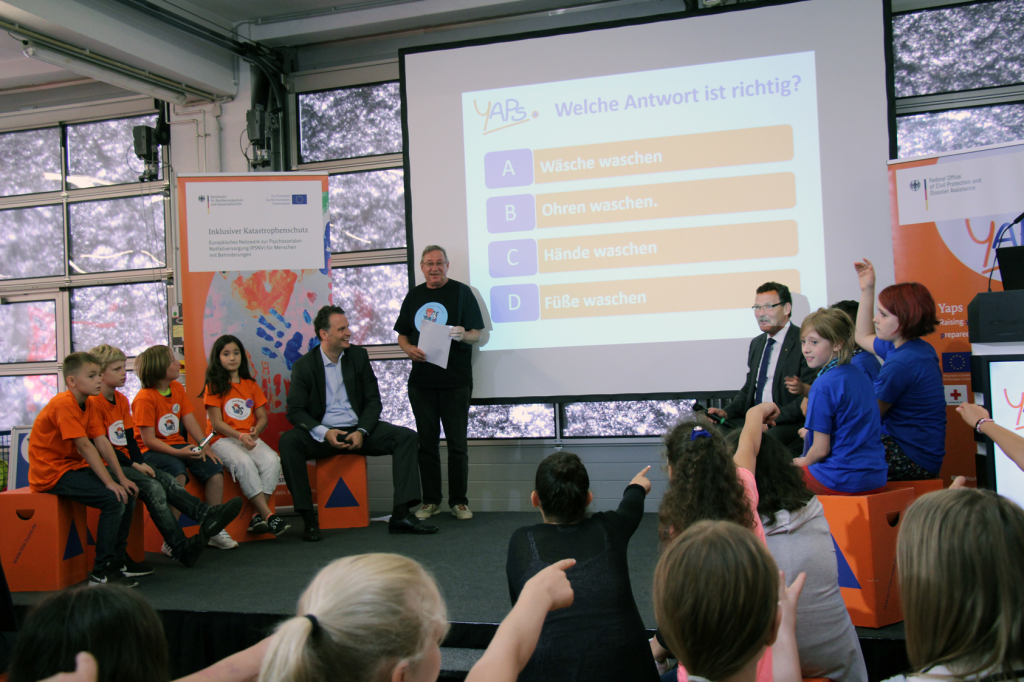 Nearly 50 children from primary schools Grundschule am Teltowkanal and Reinhardswald Grundschule in Berlin came to the fire station Berlin Tegel to be there live when Dr.Superschreck has been carrying out his malicious plans for the first time – of course, only in the virtual world.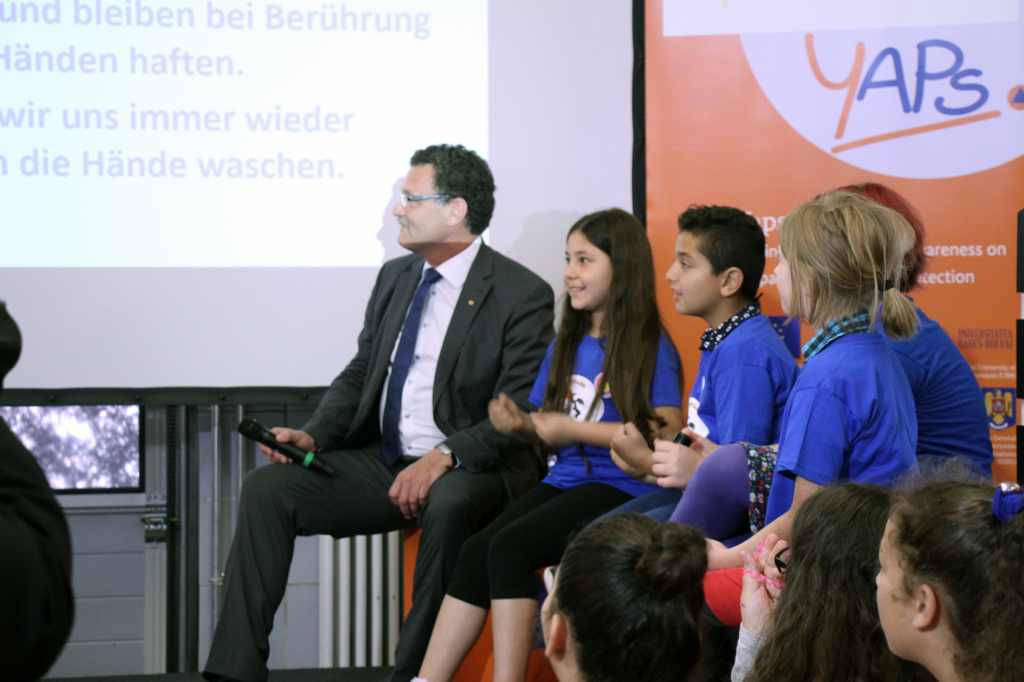 YAPS made today's kick-off possible. The EU funds helped developing all 5 game levels to strengthen children's abilities to better help themselves in emergency situations.
Here is a video about the kick-off event in Berlin: